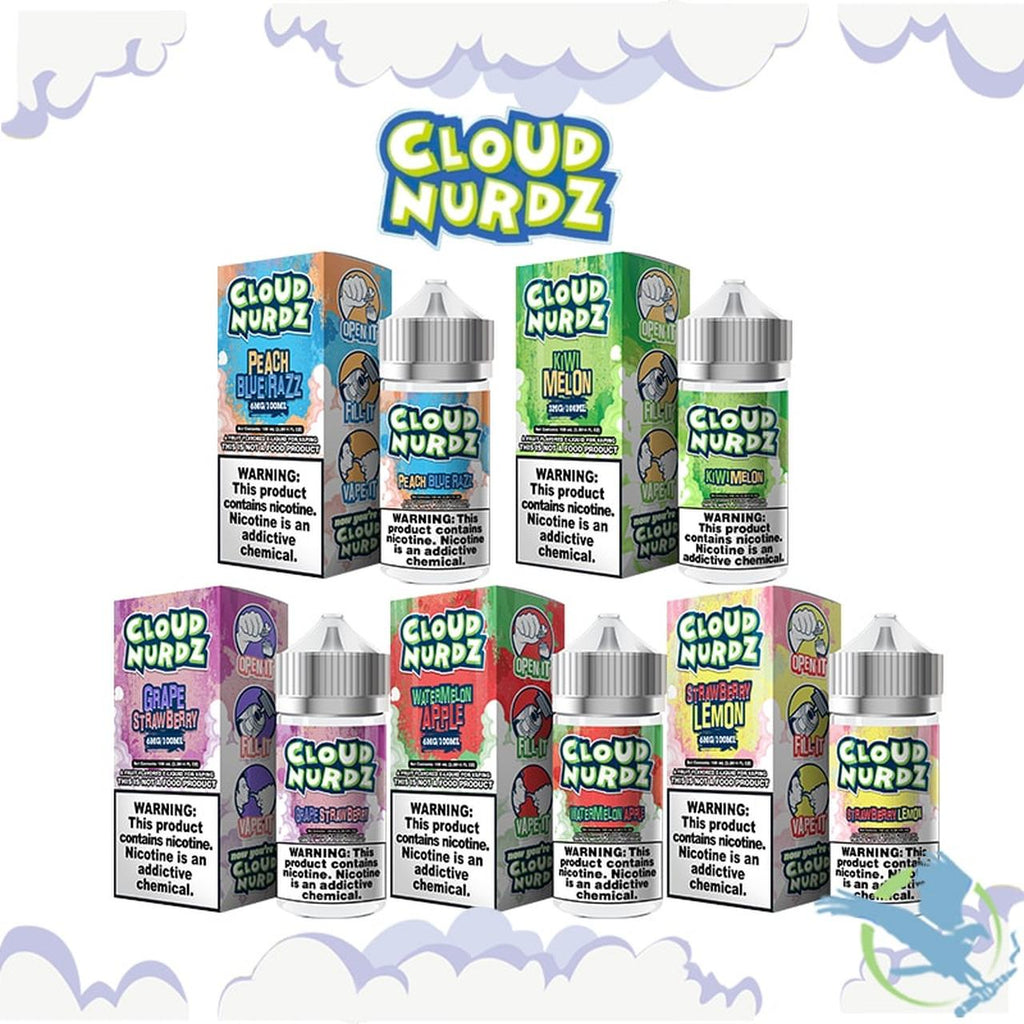 Cloud Nurdz e-juice
Cloud Nurdz E-Liquid 100ML
Flavors
Watermelon Apple
The two red and green fruits crafted in a brilliant concoction of watermelon and apple rock hard candies all presented in a delicious all day vape.
Strawberry Grape
Berries mixed with berries mixed with sugary rock candies. What could be better than the sweet and sour flavors of grape and strawberries in a happy marriage?
Strawberry Lemon
A wonderful blend of refreshing strawberries with the tangy taste of lemon rock candies presented in a delicious all day vape.
Grape Apple
Juicy Grape and Crisp apple collide in this delicious candy flavor that's so good its sure to be your next all day vape!
Peach Blue Razz
Juicy peach meets blue razz for perfect tart satisfaction.

Kiwi Melon
Refreshing blend of sweet kiwi and juicy melon.

WARNING: This product can expose you to chemicals including nicotine, which 
is known to be harmful in the State of California to cause birth defects or other 
reproductive harm. For more information, go towww.P65Warnings.ca.gov.