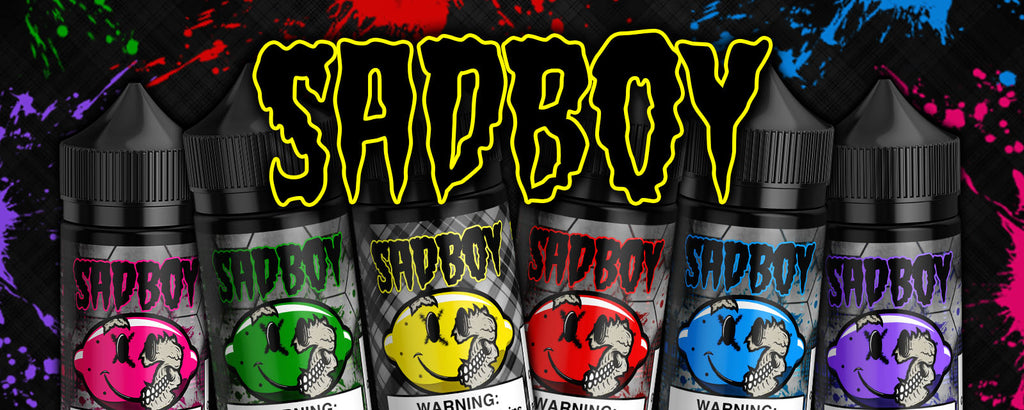 SadBoy e-liquid
Sadboy E-Liquid 100ML
Sadboy E-Liquid brings you a delicious collection of cookie flavored e-liquids, without the guilt of caloric intake. Whatever emotion you feel while vaping to this, it definitely will make you happy.
Flavors

Shamrock Cookie
The traditional Sadboy dessert pastry cookie blended with a minty green creamy shake.
Butter Cookie
A warm lemon cookie with a touch of buttery goodness

Strawberry Jam Cookie
A fresh strawberry jam cookie dunked in creamy strawberry milk

Blueberry Jam Cookie
A delicious blueberry jam cookie

Keylime Cookie
A freshly baked key lime cookie
Custard Cookie
Blended with the crumbs of our multi award winning Butter Cookie